There are dozens of museums in NYC. And yes, you can and should see the most popular ones: The Metropolitan Museum of Art or the American Museum of Natural History. But there are so many museums, in this town: many of them small, unique, and a real treat. Here is a small sample to consider.
The New York Transit Museum: The subways define New York, so it's no surprise there is a museum in its honor. Inside a former subway station you can see historic train cars full of vintage advertisements, learn how the subway was dug from the stiff bedrock below the city, and check out the exhibit on the city's trolley cars, we once had trolley cars!
Isamu Noguchi Museum: Isamu Noguchi is one of the 20th century's most accomplished artists. He designed, sculptures, gardens, furniture, and buildings. Here you can see an excellent representation of this artist's work. Some of the best pieces are the elegantly sculptured and arranged stones which can bring about a calm, meditative feeling.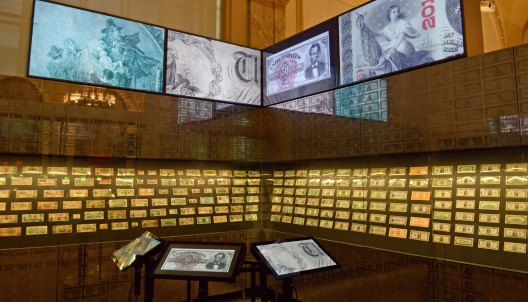 The Finance Museum: Of course it's not enough that money makes the world go 'round, we need a museum for it too. Learn what bonds, stocks and futures really are, and why people can make so much money trading them. Also there are exhibits profiling modern titans of business, as well as a delightful exhibit showing the history American money since the dawn of the republic.
– Mark Gilman, Tour Guide